See what our customers have to say.
I've been relying on Gazette Print Services for several years because they always outperform my expectations. Their printing and mailing service, for example, has saved us many hours of sorting, stuffing and paperwork – and their pricing is outstanding. With our small staff, we can't imagine ever going back to processing our mailers on our own. The staff at Gazette Print Services is friendly, professional, and has never missed one of our deadlines. And they can print any crazy idea we come up with on a variety of media. Thanks, Gazette Print Services!
Gazette Print Services is the go-to for all of my printing and project needs – big or small. Their pricing and customer service can't be beat! Quite often if my project could be tweaked to increase cost effectiveness, their customer service team presented the suggestion – I always know they always have my best interests in mind. The end product and delivery of my projects have always been on-time and such high quality.
They get a five-star rating from me!
Our long-standing relationship with Gazette Print Services, and specifically our account rep has been a flawless bond. They go above-and-beyond in every aspect of their support of our needs. Quite frankly, we've never witnessed a firm so dedicated to their clients. They play a major role in our success and we (unselfishly) want others to witness their unprecedented talents. On a 0-10 satisfaction rating, we give them a 1000.
Christie and Gazette Print Services have been great to work with! We've been very pleased with their consistency and ability to turn around our projects in a timely manner. They're super professional, highly efficient, and always helpful!
Great customer service. I have had numerous times where I needed to have adjustments made to one of our forms and they are quick to get them made and a proof sent to me for approval. Christie is very easy to work with and can usually accommodate any of our printing needs anywhere from our colored booklets to padded internal forms. On several occasions they have went above and beyond to get me at least part of a large order early.
Gazette Print Services has become my 'go to' for my printing needs. Over several years of utilizing their services, I can say my experience has consistently been that they go above and beyond. And lest you think that comes with a big price tag - they have very competitive pricing and great quality of work. They are the whole package for sure!
I've been working with Gazette Print Services for over a year and it has made my printing processes so easy. They are extremely responsive and I receive quotes usually within hours of submitting or less. Projects are completed in a timely manner and I have them within a few days. On occasion when I need something expedited a bit more quickly they typically are able to accommodate the shortened turnaround times. The orders are a professional quality including the packaging. I love that I can pick-up my orders at any time of day without issue! Any issues that have happened were very rare and were handled quickly by Gazette Print Services.
Working with the Gazette Print Services truly makes my life easier!
Gazette Print Services is such a great company to work with. Christie and all other staff members that have helped me customize orders are professional and helpful. All products that I have ordered were delivered in a timely manner and excellent quality!
Gazette Print Services is our go to vendor for fast, high quality print material. I receive quick responses and the orders ALWAYS ship within a matter of days. Gazette Print Services is one of my lowest maintenance vendors. When I send them an order, I don't need to worry about it, because I know it will come in on time and the quality will be excellent. I look forward to growing our businesses together!
We've been working with Gazette Print Services for years. I appreciate their flexibility and consistent service. They are my go-to printers. We have our stationary set up in their "Print Store" and it is very convenient to order and always have a fast turnaround. Christie at Gazette Print Services is awesome to work with. She is very responsive and always goes above expectations to get the job done. Gazette Print Services has assisted us with several special orders, i.e. invites, posters, flyers, mailings, calendars, etc. Gazette Print Services is extremely easy to work with and they make me look like a hero!
I have worked with Gazette Print Services for a few years now and have always been impressed with their customer service and attention to detail with the monthly magazine they print for us. I can email with a question and I always receive a timely response. They are knowledgeable, friendly, and efficient.
Since we started working with Gazette Print Services in 2015 they have continuously provided first-class service, high quality printing, and excellent communication. Many times we reach out with challenging deadlines, but they continuously provide quick turnarounds while keeping their attention to detail and amazing customer service. Gazette Print Services will stand behind everything they print for us. So thankful they are part of our team!
Gazette Print Services was suggested by a client and we couldn't be any happier. We have had excellent service – all my emails with quote requests have been answered within a few hours, printing is done within a few days. The final products are always perfect, full color, the colors match exactly my needs. I am so thankful that we have Gazette Print Services. I can't imagine using another printer anymore!
Gazette Print Services has been our go-to printer for all of our marketing and office needs. They have the best prices, quality, customer service, and turnaround time of any printer we've had experience with.
We use Gazette Print Services for all of our printing, we've done everything from little flyers to 6 ft. posters, and they always turn out right. Gazette Print Services communicates with us to make sure we get a print we can be confident in, and they always go the extra mile to help us reach our deadlines.
Gazette Print Services has been a game changer for our business. We were stuck with high minimums before we switched to Gazette Print Services. Now, we can print according to what our business needs. The staff is always helpful and goes the extra mile to get what we need when we need it. I have recommended Gazette Print Services to other business owners many times.
We have used Gazette Print Services for our printing projects for several years. They are so easy to work with and accommodate our needs, even when we request a tight turnaround time!
Gazette Print Services work on the various different projects our business requires never disappoints. The patience and professionalism of the business and my rep Christie go unquestioned. I am in an industry where at times, we have to shift the direction of projects and get things produced quickly. Gazette Print Services lightning-fast turnaround times, competitive pricing, production of the highest quality print materials, and customer service are the primary reasons why Gazette Print Services has my trust and loyalty and would quickly have yours too.
Gazette Print Services has been an amazing partner to work with. They truly make my tough deadlines for printing needs their own and get the job done. The level of detail and great customer service absolutely stands out compared to all of the other printing companies I have worked with!
We are a full service commercial printer offering
digital and wide format printing.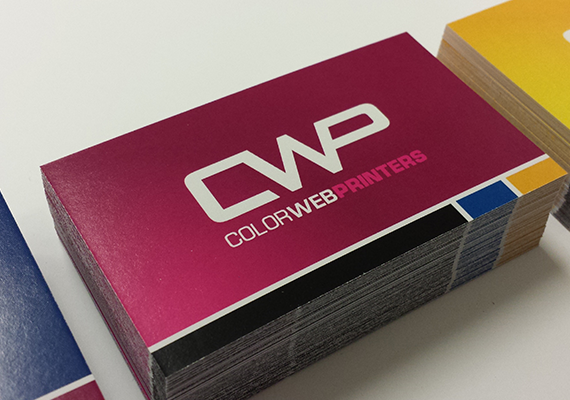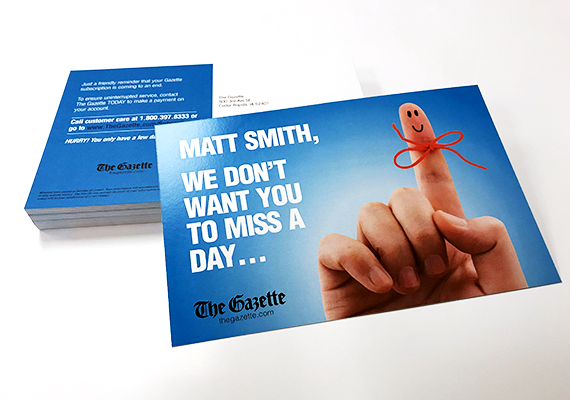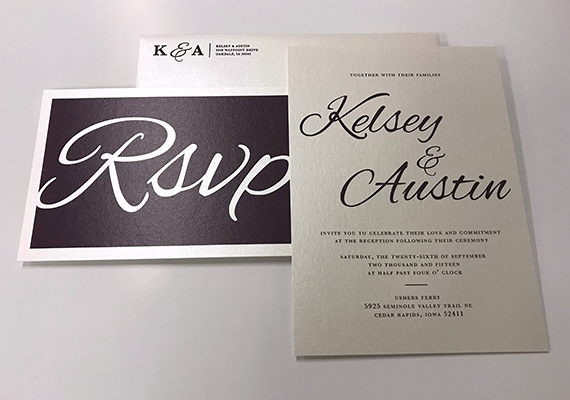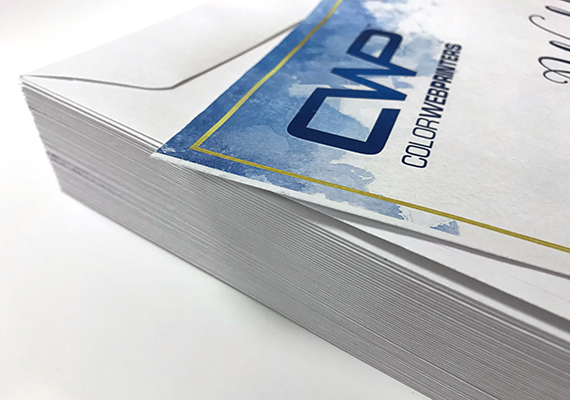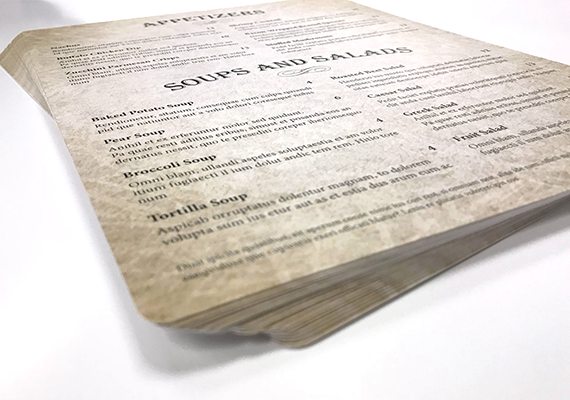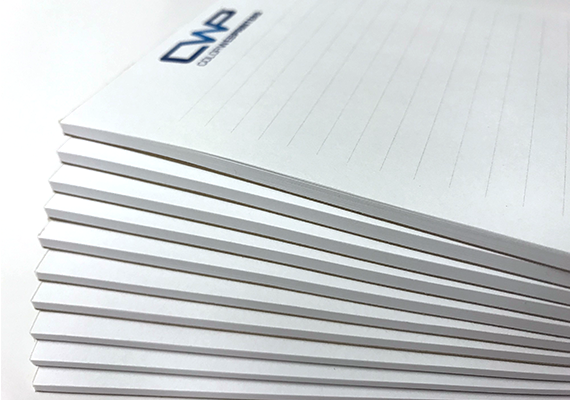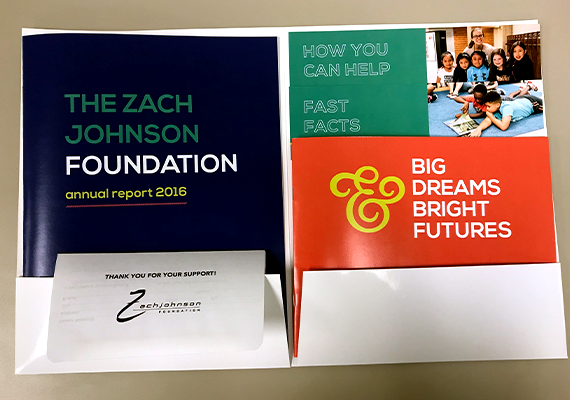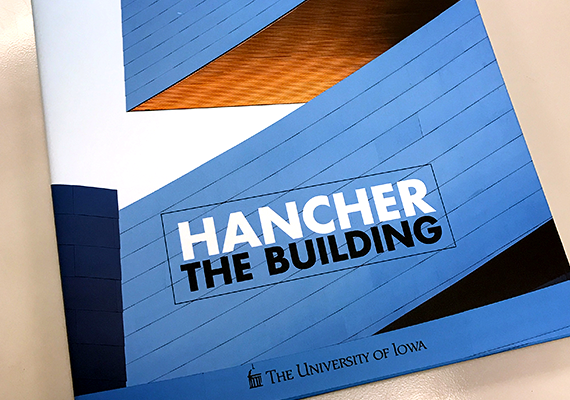 Variable, On Demand, and Short Run
Our digital print services include; quick turnaround, budget friendly prices, and premium print quality on a variety of paper stocks.
Booklets
Bookmarks
Books
Brochures
Business Cards
Calendars
Catalogs
Envelopes
Flyers
Folded Cards
Folders
Inserts
Labels
Menus
Name Tags
Newsletters
Notepads
Postcards
Posters
Rack Cards
Sales Sheets
Save The Dates
Self-Mailers
Stickers
Table Tents
Tags
and more…
Booklets
Bookmarks
Books
Brochures
Business Cards
Calendars
Catalogs
Envelopes
Flyers
Folded Cards
Folders
Inserts
Labels
Menus
Name Tags
Newsletters
Notepads
Postcards
Posters
Rack Cards
Sales Sheets
Save The Dates
Self-Mailers
Stickers
Table Tents
Tags
and more…
One-Off, Large Indoor Graphics
Are you looking for a retractable banner to feature products and service at your next trade show or inside your lobby? Do you need signage to promote items in your store? Let us help promote your business in a big way.
Posters
Mounted Prints
Fine Art Prints
Indoor Banners
Retractable Banners
Wall Graphics
Posters
Mounted Prints
Fine Art Prints
Indoor Banners
Retractable Banners
Wall Graphics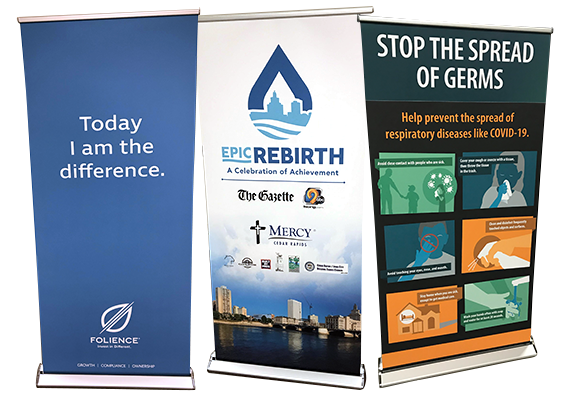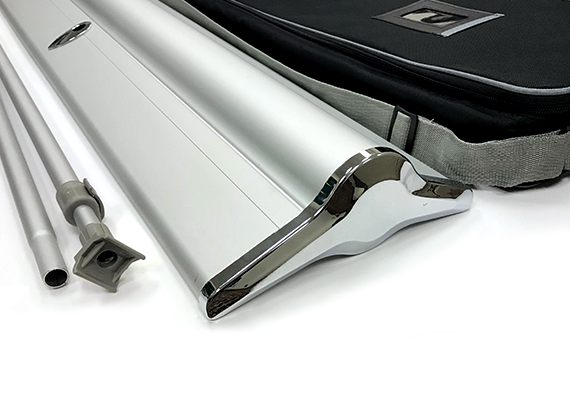 Our direct mail services help you reach new and existing customers.
Provide print ready files or let us design it for you. We have designers ready to assist. Finished pieces include;
Postcards
Newsletters
Letter with Envelope
Remittance Mailing
Wafer Sealed Self-Mailers
Booklets
Flat Pieces
Folded Card with Envelope
Custom
Provide us a list of your existing customers or we can provide a list of prospects based on your criteria, which could include;
Household Demographics
Homeowner Status
Individual Information
Interests
Buying Behaviors
Auto Ownership
Wealth Indications
Life Events
and more…
3. We'll take it from there.
We'll prepare your files, give you a proof to review, and then we'll print, finish and mail your project. Postage options include;
First Class
First Class Presort
Standard Presort
Non-Profit
EDDM (Every Door Direct Mail)
Stamps (Standard and Specialty)
Postage Meter
International
Direct mail gets noticed.
is read for one minute or more
Let us help you gain insight, find new prospects, and bolster your current customer data.

Gain insight into the demographic and psychographic characteristics of your customers, and identify prospects likely to become new customers using your existing customer database.
Look-Alike Report
Enhanced Look-Alike Report
Data Portrait Analysis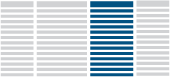 Enrich Your Customer Data
Append data to your current book of business so you can segment and target customers better. Send more relevant messaging and offers, for a better return on investment.
Append demographics or psychographics
Clean your database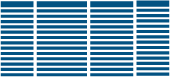 Using one of our extensive databases we help you select from a variety of demographics, interests, and audience propensities to find the right list of prospects for your business.
Consumers
New Movers
New Homeowner
Business
Occupant/Saturation
of direct mail success depends on choosing the right list of prospects.
Web-to-print offers; faster turnaround, private label, brand control, time savings, order history, and more.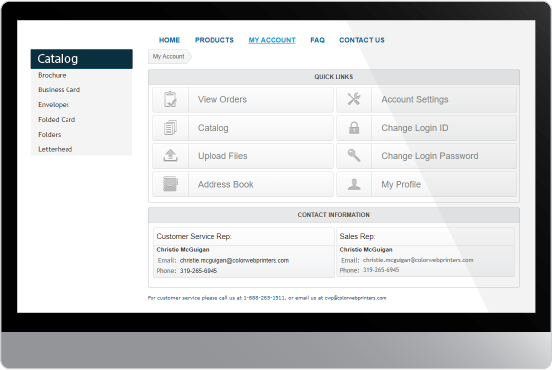 Our web-to-print solution offers you the ability to have staff, customers, or office managers order marketing collateral online while allowing you to control the branding. We take your approved artwork files and convert them to online templates for easy access and ordering.
Web-To-Print features include;
Brand Control 

Ease Creative Staff Requests

Fill-in-the-Blank Personalization
Real Time Proofing
Multi-Level Permissions
Credit Card or PO Purchasing Options
Access to Job Status, Billing, and Reordering
24/7 Online Access
Since 2010, Gazette Print Services has been creating print partnerships and consistently delivering excellence for our customers. As an independently – owned ESOP company, our employees have a pride in ownership that is evident in everything we do. Our years of experience and consultative style will help you attract new customers, increase sales, improve print quality and lower costs.
In addition to printing, we offer complete direct mail, database targeting, web-to-print, prepress, finishing, and packaging services. Our central geographic location, state-of-the-art equipment, paper and shipping discounts, and a total commitment to customer satisfaction position Gazette Print Services as a competitive force within the commercial print market.
We know you need a printer who understands the importance of reliability and is dedicated to your success. For a competitive quote on your next project, we invite you to consider Gazette Print Services.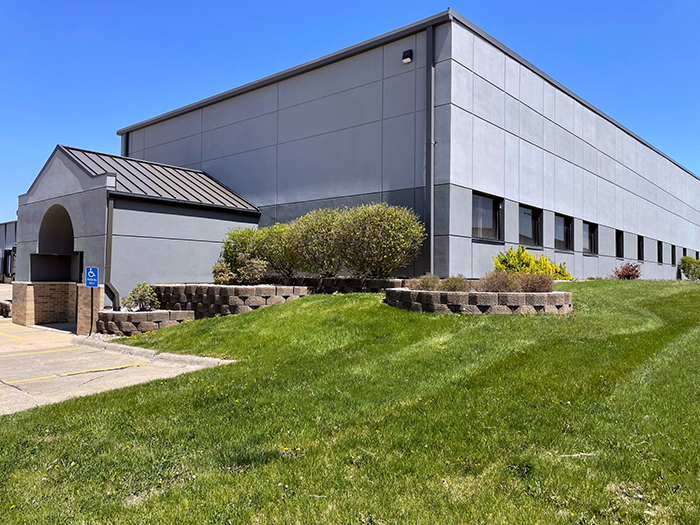 1110 Continental Place NE,
Cedar Rapids, Iowa 52402
We'd love to hear from you.
printservices@thegazette.com
1110 Continental Place NE
Cedar Rapids, IA 52402